Miami is No. 2 in the Nation in Distracted Driving
Miami is home.  Born and raised in South Florida, Miami is like another member of my extended family. From the hustle and bustle, to the traffic, to the black beans and rice.  To an outsider Miami feels like you are in a South American country but to us natives, its just Home.
However, like with any family member you take the good with the bad.  Next to our all year summer weather and tasty Latin food offerings, we must take No. 2 in the Nation for distracted drivers.
Now distracted driving is where you are distracted from your main task at hand - driving. Whether that means looking at your phone, looking at a notebook, looking at your radio or looking at your GPS - you are distracted. Although we can all admit that we change the radio dial, change the temperature or speak to the passengers in our car, the most dangerous distraction to hit driver is now our Smartphones.  Somehow drivers still cannot stop texting, looking at social media, downloading emails, and much more. Now Florida this year was trying to make it a criminal offense to text while driving, but unfortunately that Bill died when the session ended at the end of March. Well still have to take texting while driving as a secondary offense (they can only give you a ticket for it by stopping your for something else like not wearing your seatbelt or speeding).
Zendrive came out with data regard9ing distracted driving.  To read the specifics of their findings click here. Zendrive basically took information from smartphones to track how users are using their phones in traffic.  They call is a "Distracted Driving Snapshot." According to Zendrive, 69 million people use their phones while driving in the United States. They also found that "60-percent of drivers use their phones at least once during the day, and that at any given hour, on average, 40-percent of drivers use their phone at least once."
They also found that:
"Distracted driving increase din every state, except for Vermont."

"Driver phone use also increased in every city they studied."

"The average duration of phone use also increased."
And of Course ... Miami Was No. 2 City with Most Distracted Drivers. Only Houst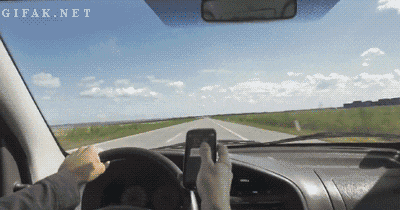 on beat us. So the odds are higher that you may involved in a motor vehicle accident and hurt due to a distracted driver.  A driver who is distracted by the use of their smartphone.
If you or a loved one are victim(s) of texting while driving, it is important that you seek legal counsel as soon as possible. A personal injury attorney will be able to determine what insurance coverage is available to you. Olga Porven, P.A. has experience representing injured victims in personal injury matters. Olga Porven, Miami Dade and Broward accident lawyer, may be able to help you.
Olga Porven, Esq., an attorney with Olga Porven, P.A., is a former insurance defense attorney. She is well aware of what the insurance companies are capable of and has the experience in dealing with insurance companies to help you obtain potential compensation in your case. Contact,
Olga Porven, P.A. for a free consultation. We will gladly speak to you regarding your personal injury matter.




Please reload