Car Accident in Pembroke Pines? Avoid These Post Accident Mistakes.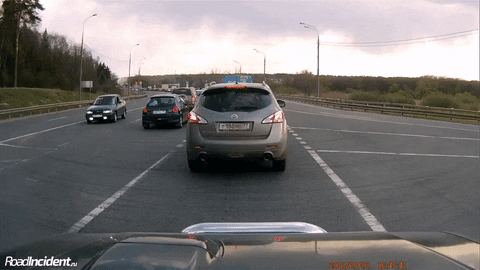 Many car accident victims make post-accident mistakes at the scene of the incident and for days to come.  At Olga Porven PA, we have the experience and knowledge to handle your car accident claim and take on the insurance companies.  Let us handle the litigation and negotiations so you can focus on your recovery and health following a traumatic incident like an accident. 
Unfortunately, after a car accident most of us are in shock and commit several mistakes. Here is a few tips on common mistakes that most victims commit.
Not taking photographs of your car, the other cars involved, including the license plates.  Once the scene of the incident is cleaned up by the police, it is almost impossible to recreate the scene without the use of a accident reconstruction expert.  People will try to change their stories about how the accident happened and the damages to vehicles. Sometimes cars are immediately junked, sold, lost, etc.  Make sure that the evidence that supports your side of the story is preserved.  Take photographs - LOTS OF PHOTOGRAPHS.  Take Pictures of your car, the other cars, injuries, of the intersections, of people, and make sure you take them close up and from far away.  You cannot have too many photographs of the scene.
Talking to Insurance Representatives at the Scene of the Incident. Yes, sometimes your insurance or the other person's insurance representative will show up at the scene of the incident and try to get your statement and sometimes even try to settle your claims for pennies on the dollar.  Don't do it. Do not talk to any insurance representatives at the incident scene.  Get your treatment, settle down your emotions and thoughts and then contact the insurance company(ies) on your own terms.  However ... best practice is hire a local car accident attorney like Olga Porven, P.A. to talk to the insurance company - even yours.  Insurance companies are in the business of making money , not paying out claims.  As a former insurance defense attorney, Olga Porven know how the insurance companies function and how to negotiate with them.
Waiting to long to get medical treatment. If you are involved in a  motor vehicle accident in the State of Florida, and have PIP insurance, you have 14 days to seek treatment to be covered by PIP. That means that you waive $10,000 in insurance benefits to treat your injuries you sustained as a result of the car accident, if you do not seek treatment within 14 days of the accident.  Not to mention that it look really bad to an insurance adjuster.  Their though is, if you waited so long to get treatment, then you weren't really in pain.  The best situation is that Fire rescue/Paramedics is called out to the scene, you go to Urgent Care the Day of the Accident, or head over to Emergency.  I know that it may feel like you can "walk it off" or it will go away.  The problem is that once you figure out that it is not going away, it may be too late.
If you are injured in such a car accident, you may be entitled to compensations for your injuries, medical charges, lost wages, pain and suffering, etc. You need a car accident lawyer like Olga Porven who is ready to take on a case in Pembroke Pines, Miramar, Hialeah, Davie, Fort Lauderdale, Miami Lakes, Cooper City, Hollywood and Miami Gardens. Olga Porven, Esq., an attorney with Olga Porven, P.A., is a former insurance defense attorney. She is well aware of what the insurance companies are capable of and has the experience in dealing with insurance companies to help you obtain potential compensation in your case. Contact, Olga Porven, P.A. for a free consultation. We will gladly speak to you regarding your personal injury matter.




Please reload