2018 Hurricane Season and Property Damage Claims
Today officially kicks off the first day of the 2018 hurricane season. Unfortunately,  experts believe that this season will be above-normal. NOAA predicts that there will be 10 - 16 names storms this season. This means a lot of rain, a lot of wind, and a high probability of property damage to your home as a result of one of these storms.
Of course, you can have storm damage at any time, not just from a hurricane, but the odds of property damage due to a storm in Florida increases during hurricane season.
Things you Can do to Protect You, Your Loved Ones and Your Home
Look around your home and see if there are any issues with your roof, walls, doors, windows and etc. - the structure to the home. Call out a licensed contractor to complete any repairs prior to any large storm hitting.  When a storm hits the heavy rains and wind can cause flooding in your home, the roof to cave in, windows to fall, etc.  Although, it is true that some of these incidents you cannot control, insurances want to see what you did to maintain your home and that you had it in good condition prior to the incident. 
Before a storm make sure to go to the exterior of your home and look for any loose objects, plants, etc. that can turn into projectiles during a  storm.  This includes either moving patio furniture in, or tying it down.
Photographs and Video
At the beginning of the season make sure to photograph you home, cars, possession, etc.  If during the season you make any changes, like buy a new TV, etc. take new pictures to update your file. This well help document and prove to insurance adjusters the condition and number of items in your home prior to the storm.  If you do sustain any damage after the storm, document it as well.  Take picture and video.  More likely than not, you will have to do some repairs to mitigate damage and therefore the insurance adjuster will not see the condition of your home.  If there was no damage to your home, also document it.  
Have an Emergency Plan
Whether it is packing up and leaving to another state, have you emergency plan ready. Get you important documents (birth certificates, etc) in a protected case and ready to travel with you. If you are dealing with a destroyed home, you don't want to also be dealing with getting birth certificates, passports, etc. if you have to enroll your children in a different school district, etc.
Having damage from a storm on your home, your safe space can be an overwhelming endeavor.  Don't go at it alone. Call Olga Porven, P.A. to help you.  If you have questions or are interested in a free consultation, we are available to discuss.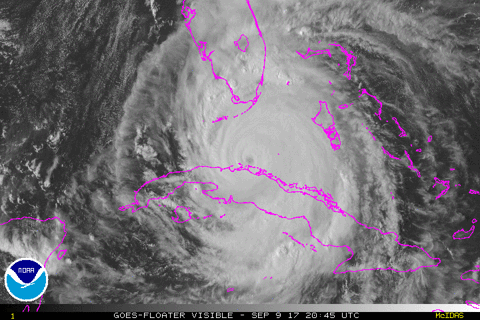 Please reload