New Cell Phone Restrictions Start This Month in Several States
Many states have initiated different bans on cellphone usage while driving.  The bans span anything from handheld use to texting to outright young driver complete ban.  It is important to stay on top of what, not only your state, Florida's, law but also to know what each state's ban is in case of travel.  Fortunately the Insurance Institute for Highway Safety has created an up to date interactive map outlining each state's restrictions.
In sum, "Talking on a hand-held cellphone while driving is banned in 16 states and the District of Columbia.The use of all cellphones by novice drivers is restricted in 38 states and the District of Columbia.Text messaging is banned for all drivers in 47 states and the District of Columbia. In addition, novice drivers are banned from texting in two states (Arizona and Missouri)." - Insurance Institute for Highway Safety.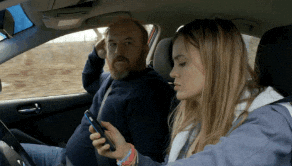 If you are injured in such a car accident, you may be entitled to compensations for your injuries, medical charges, lost wages, pain and suffering, etc. You need a car accident lawyer like Olga Porven who is ready to take on a case in Pembroke Pines, Miramar, Hialeah, Davie, Fort Lauderdale, Miami Lakes, Cooper City, Hollywood and Miami Gardens. Olga Porven, Esq., an attorney with Olga Porven, P.A., is a former insurance defense attorney. She is well aware of what the insurance companies are capable of and has the experience in dealing with insurance companies to help you obtain potential compensation in your case. Contact, Olga Porven, P.A. for a free consultation. We will gladly speak to you regarding your personal injury matter.




Please reload